There's a lot going on in the land of Marvel right now. I, for one, have been geeking out almost nonstop for the past week or so. A lot of this stuff is
really
awesome- for example, Marvel's first movies led by a woman and a POC have been announced. Also, the Age of Ultron Trailer has been released and it is
perfection
.
So let's take a look, shall we?
--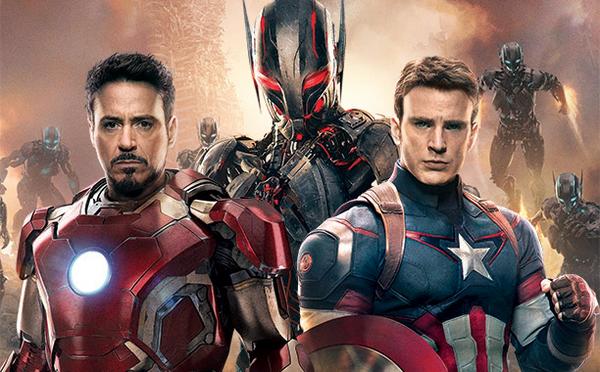 First off, the creepy Pinnochio music in the background needs to be mentioned. *shudders* And poor Bruce on the jet.
But what I really want to talk about? BALLET DANCERS. If my memory serves me correctly, one of Black Widow's covers back when she was with the Red Room was as a ballet dancer. So does this mean that we get to see more backstory for Nat in the Cinematic Universe? Let's hope so.
--
Second, we got a full list of all the movies for Phase Three! For those of you who aren't IN the Marvel fandom and are more like casual bystanders, the Marvel movies are set up in "phases". Phase One was everything up to The Avengers, and Phase Two will include everything between Iron Man 3 and Ant-Man.
No Black Widow movie, unfortunately- but look what we do get! Carol Danvers AND Black Panther! DC did beat Marvel to the punch with Wonder Woman and Cyborg, but honestly, I'm not going to complain. I'm just happy that these two major companies are both starting to introduce more diversity into their films.
So, anyway, here's the list:
Pretty awesome, huh? I'm loving these gorgeous logos. Also, the introduction of Carol Danvers and the Inhumans means a future Kamala Khan movie is a possibility!
--
And, in miscellaneous-but-still-awesome Marvel news (yes, there's more)...
The Guardians of the Galaxy are getting their own animated TV show on Disney XD!
For those of you who haven't heard already, there's an alternate universe where Gwen Stacey got spider powers instead of Peter Parker. Well, Spider-Gwen (as she's been dubbed by fans) is getting her own ongoing comic series! Also, several other fantastic Marvel ladies, including Gamora, Peggy Carter, and Silk are getting their own series as well.
The new Thor series (starring a mysterious woman as the new Thor) has started off with a bang.
And finally, the amazing Natasha Romanoff is getting a YA novel! It will be written by Margaret Stohl (author of the Beautiful Creatures series), and will come out in May 2015.
--
So, anyway, I hope I haven't missed anything (but I probably did)! What are you looking forward to the most?